Stack O' Loose Nickles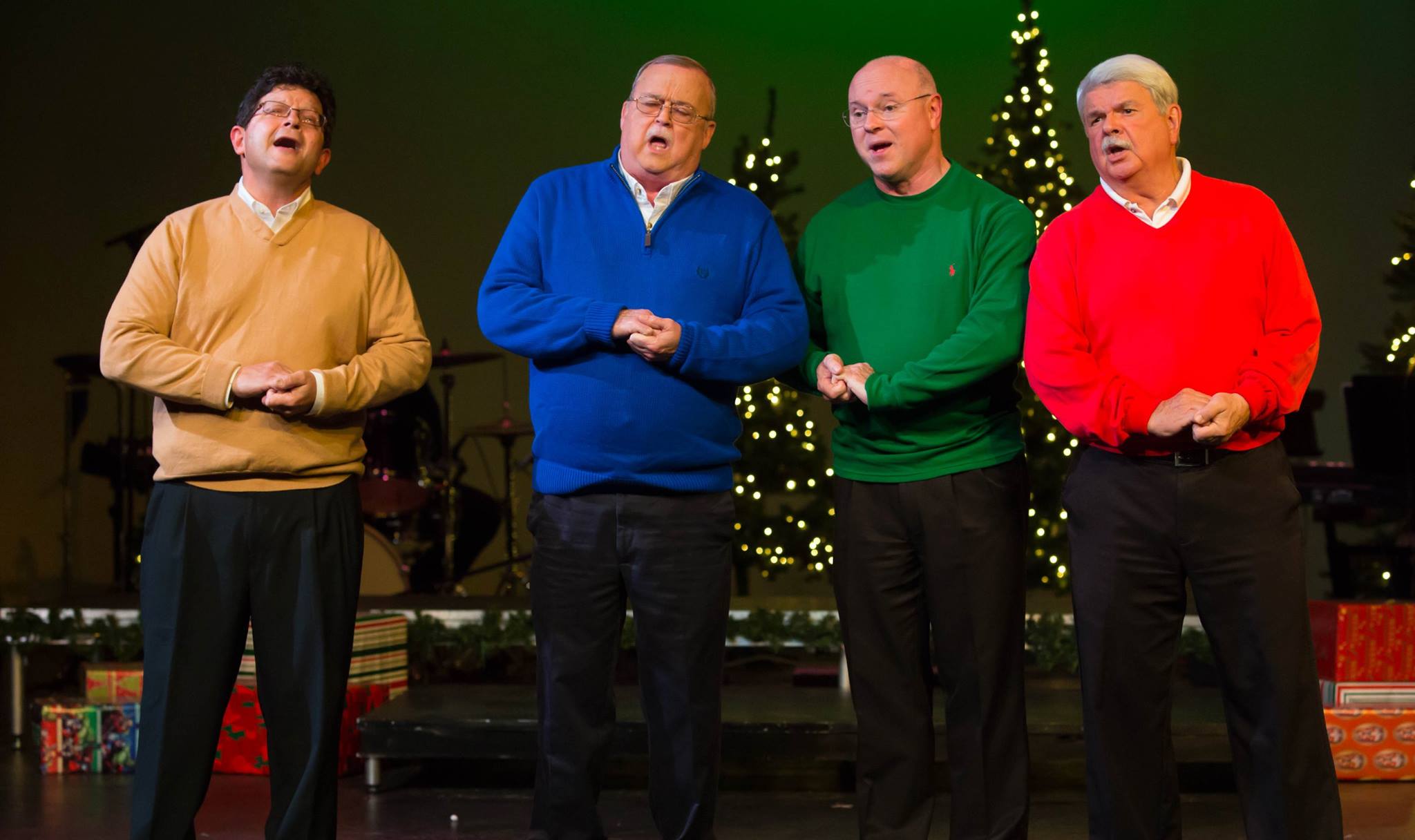 Affectionately called Stacko', this quartet represents hundreds of year of combined quartet experience.  Well, maybe not hundreds, but a lot.  The group contains a member of the relatively famous Stacked Deck quartet (Tom), two members (Sammy and Mike) who sang for years with the renowned comedy foursome - Loose Change, and Tony Nichols (who makes great coffee).  So, putting their brilliant minds together these guys came up with the name: Stack O' Loose Nichols.  
Stacko' practices at Tony's home so they can be close to his professional-grade espresso machine.  They perform frequently in the Central Alabama area and are thrilled to be part of the Crimson Pride Chorus.  Call Tom at 205 451-7505 for more information. 
Stack O' is...
Tenor - Tony Nichols
Lead - Mike Curry
Bass - Tom Cain
Bari - Sam Hooten