A History of Excellence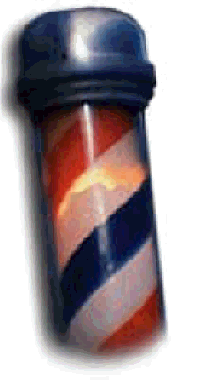 The Tuscaloosa, Alabama Chapter, is the rebirth of one of the original ten (10) chapters of the Dixie District, formed in 1948.  The original chapter faded in the early 1960's, but was reformed in 1972 and chartered in February, 1973, to regain its position as a leading chapter in the Barbershop Harmony Society.  Dedicated to musical excellence and fun, the Tuscaloosa Chapter has brought outstanding harmony and entertainment to the Tuscaloosa area and the entire Southeast ever since, and was named the International Achievement Award winning chapter in 1980.  The chapter and its quartets have performed extensively throughout the U.S., as well as in Canada and Japan, spreading the entertainment of barbershop harmony wherever they have traveled, making us truly an international chapter.
The "Crimson Pride" Chorus of the chapter has long been recognized as a top chorus.  First known as the Druid City Singers and later as the Heartland Harmonizers, the Tuscaloosa Chorus was consistently a TOP 5 chorus in Southeastern U.S. (Dixie District) competitions throughout the 1980's and 90's.  In addition, the chorus was the champion chorus for Alabama and Mississippi for an unprecedented fifteen (15) consecutive years during that time period against choruses from much larger metropolitan areas.  Under the musical leadership of director Ron Montgomery, Tuscaloosa established itself as a top music program and now, that tradition continues and grows.
While known for its chorus, the Tuscaloosa Chapter also proudly claims the title of Quartet Capital of the South!  Since its formation, no Southeastern chapter has produced more quartet champions than Tuscaloosa.  In all, the chapter has produced FIVE Dixie District Quartet Champions & two members of the Tuscaloosa Chapter (Charles Foster and Keith Jennings) are the only men in Dixie District history to win the championship in three (3) quartets.  Our champions include:
1972 - The Southwinds
1976 - Stacked Deck
1984 - Bowery Street Boys
1985 - Heartland
1989 - Capstone Connection
2016 - Papa Joes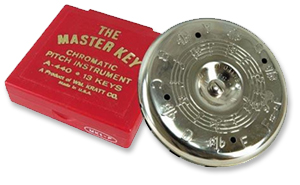 Our quartets have, furthermore, qualified & competed in the annual International competition over twenty (20) times!
Our leadership has not, however, been limited to music.  The Tuscaloosa Chapter has produced two (2) Dixie District presidents, three (3) District Barbershoppers of the Year, an International Vice-president & treasurer and now, an International President.
In performance, entertainment, competition, quartetting, and leadership, the Tuscaloosa Chapter and the CRIMSON PRIDE Chorus lead the way.  AND WE ARE JUST STARTING!  The PRIDE is strong and growing.  Be a part of it!!